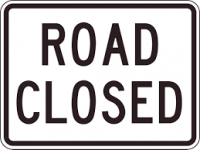 The project has been delayed until mid-spring/summer, the section of Waltonville Road between Wood Road and Route 322 will close for the construction of a roundabout.
The Master Plan Project approved in 2019 calls for the construction of a roundabout that
will connect Waltonville Road with West End Avenue (currently under construction) and
the service road for Route 322. From the roundabout, West End Avenue will continue to
Bullfrog Valley Road at the intersection of Life Lion Drive at the Penn State Health Milton S.
Hershey Medical Center. Alternatives to the temporary closure of Waltonville Road during
construction were explored; however, due to elevation grade changes needed for the new
roadways and general safety issues, they were not feasible. The crossing of the Jonathan
Eshenour trail will also be temporarily closed. These temporary closures are unavoidable.
We regret the inconvenience caused to residents who use Waltonville Road.
From approximately mid-April through November, drivers will be directed to detour
along Wood Road, Middletown Road, and Route 322 to avoid the closure. Please refer to the
detour map for the alternative route(s). On-road signage will also be provided.