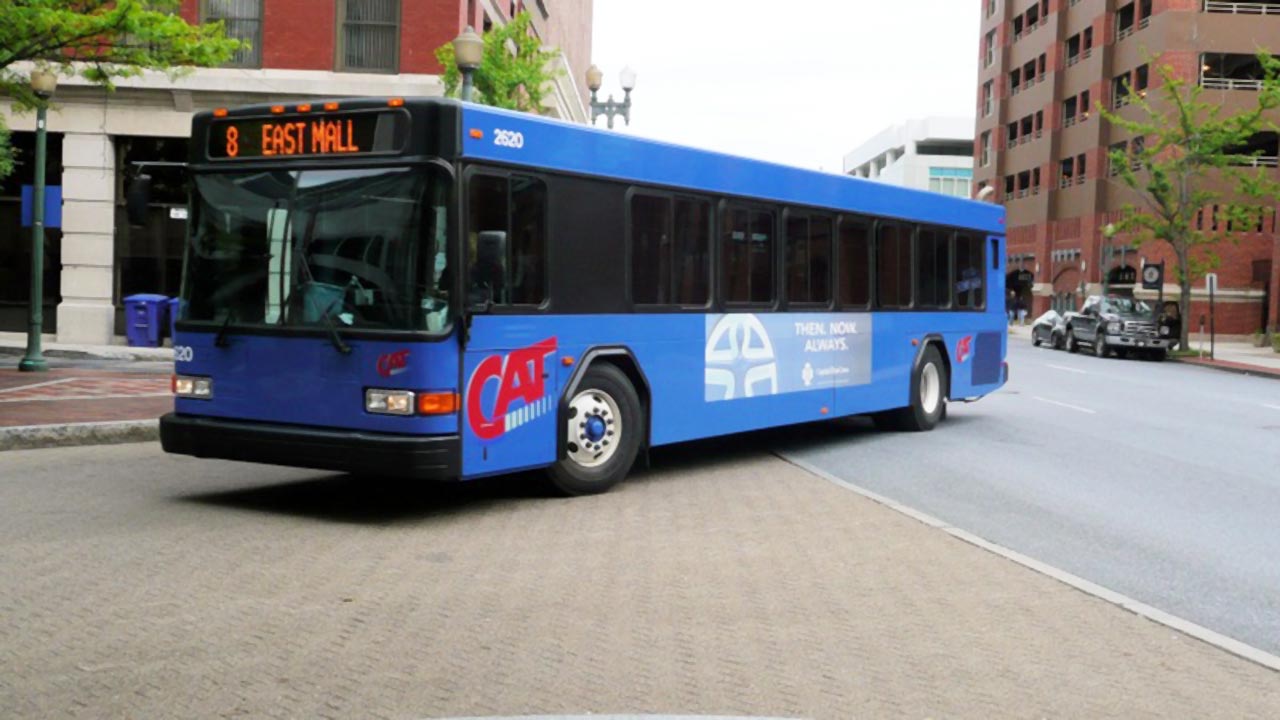 Capital Area Transit
Capital Area Transit provides public transportation to and from Hershey to downtown Harrisburg.
View the bus schedule and fares
Commuter Services of South Central Pennsylvania
Commuter Services of South Central Pennsylvania provides free services to commuters and employers in Cumberland, Dauphin, Perry, Lebanon, Lancaster, and York Counties.
1-866-579-RIDE
Carpooling
Matches people who live and work near one another and commute at the same time.
Vanpooling
15-20 people share a ride in a commuter van.
Transit Info
Provides assistance in obtaining information for you on the transit system in your area.
Call Center
Answers questions 24-hours a day.
Employer Services
Works with employers to establish commuter benefits to meet commuting needs.
Emergency Ride Home
When an employer and employee enroll and the employee uses the commuting options at least twice a week, a ride will be provided for an employee or family member's illness and for approved unexpected overtime. Commuters are reimbursed based on a taxi receipt or according to their company's mileage policy, up to four emergency rides per year.