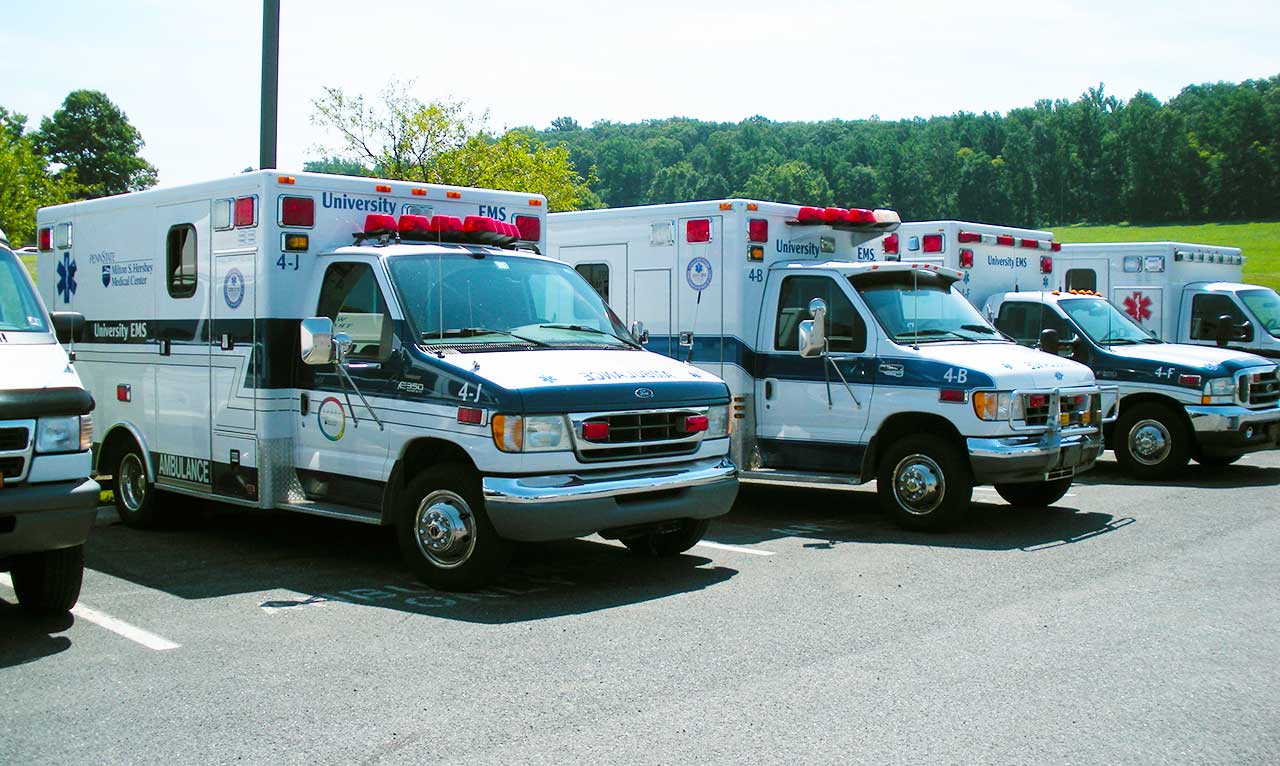 University EMS
Hershey, PA 17033
(717) 531-3883
(911 for emergencies)
Emergency Medical Services are provided by the Penn State Milton S. Hershey Medical Center. The service employs seventy full and part-time Emergency Medical Technicians and Paramedics, and an office staff of three. Each unit is staffed with one Emergency Medical Technician and one Paramedic. The units are designated Mobile Intensive Care Units, providing basic life support and advanced life support emergency care on a twenty-four hour a day basis.
The service also provides non-emergency medical transports and has the ability to transport individuals in wheel chairs for doctor's appointments and other medical transport needs. Services may be scheduled by contacting the business office. Please leave a message on the answering service if you call after hours, and the on duty supervisor will return your call as soon as possible.
University Hospitals EMS also provides other services to the community such as blood pressure screenings, group educational and informational programs, standbys at sporting events, as well as other public events throughout the year.
Dial 911. When calling 911, try to remain as calm as possible, speak clearly, and answer the dispatcher's questions. Accurate information is vital in sending the appropriate number of emergency personnel and equipment to aid you in an emergency. Always stay on the line until told to hang up by the dispatcher.