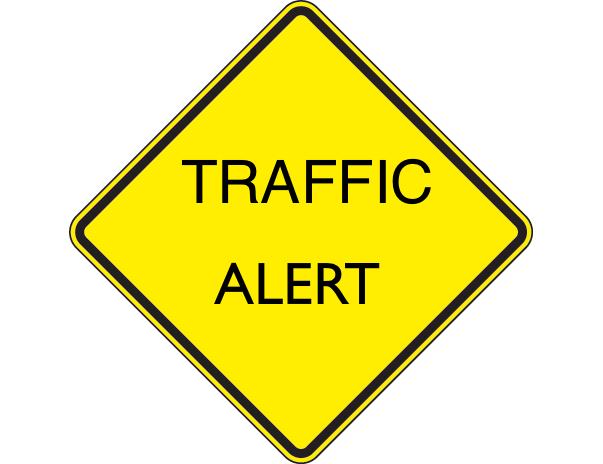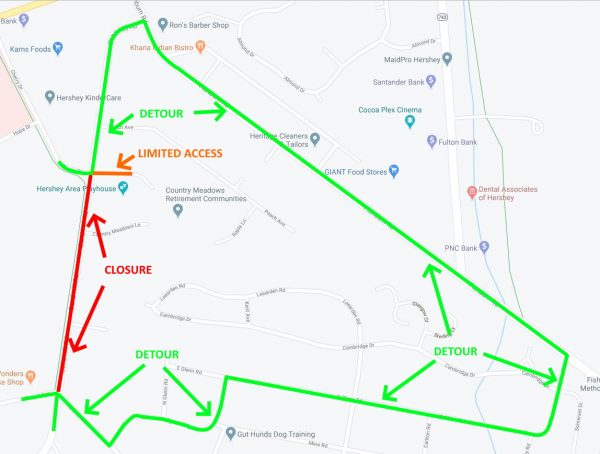 The portion of Sand Hill Road from Cherry Drive to Forest Ave will be closed starting at 7:00 p.m. Friday night (3/13) through 6:00 a.m. Monday (3/16) so PPL can complete work on the underground transmission line. 
During this time, traffic will be detoured around the site via Fishburn Road and roadways in the Glen Acres development.  Residents and guests to Country Meadows will still be able to access the facility via Cherry Drive from the intersection of Cherry Drive and Sand Hill Road.  Residents in the 500 block of Sand Hill Road will be able to access their properties from the same intersection. 
The work is being done on a weekend to minimize the impact to residents and to the Hershey Medical Facility. For more information or questions, please visit www.pplelectric.com/HersheyProject or email HersheyProject@pplweb.com.