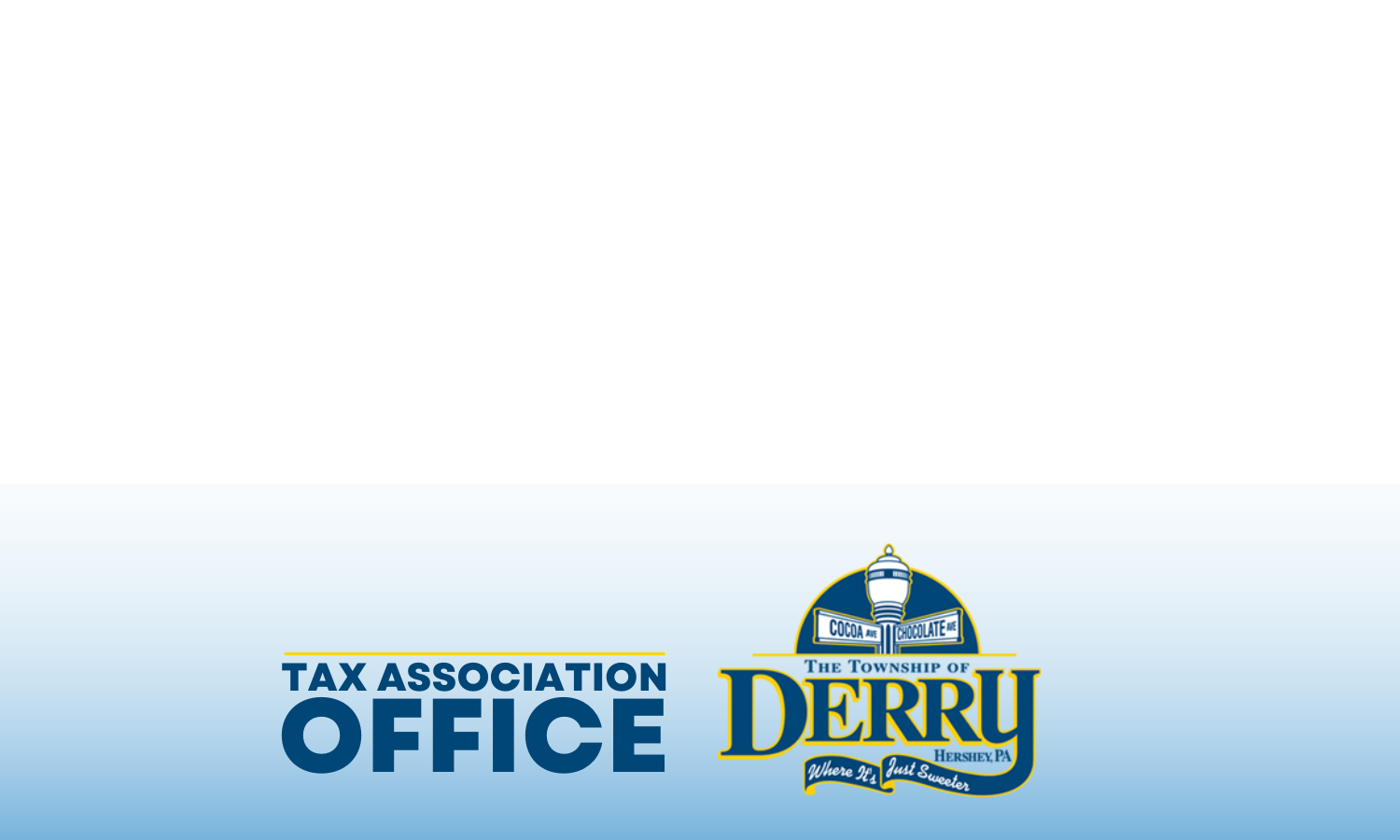 The Association is now permanently closed.  Beginning on January 01, 2023, Occupation and LST taxes will now be collected by Keystone Collections Group which may be reached at 866-539-1100.  Also, beginning on January 01, 2023, Township and School District real estate taxes and Township street light assessments will be collected by the Dauphin County Treasurer's Office, which may be reached at 717-780-6550.
For the 2022 fourth quarter local services tax remittance, please be advised that 2022 fourth quarter LST payments should be remitted to the Derry Township Tax Association at the mailing address of 610 Clearwater Road, Hershey, PA 17033.
For general questions regarding this information, you may contact Christopher Christman, Township Manager at cchristman@derrytownship.org or Sheryl Pursel, DTSD Business Manager, at spursel@hershey.k12.pa.us. For general Real Estate questions, please contact Lou Paioletti – Derry Township Tax Collector – at 717-903-9203 or at lpaioletti@comcast.net.