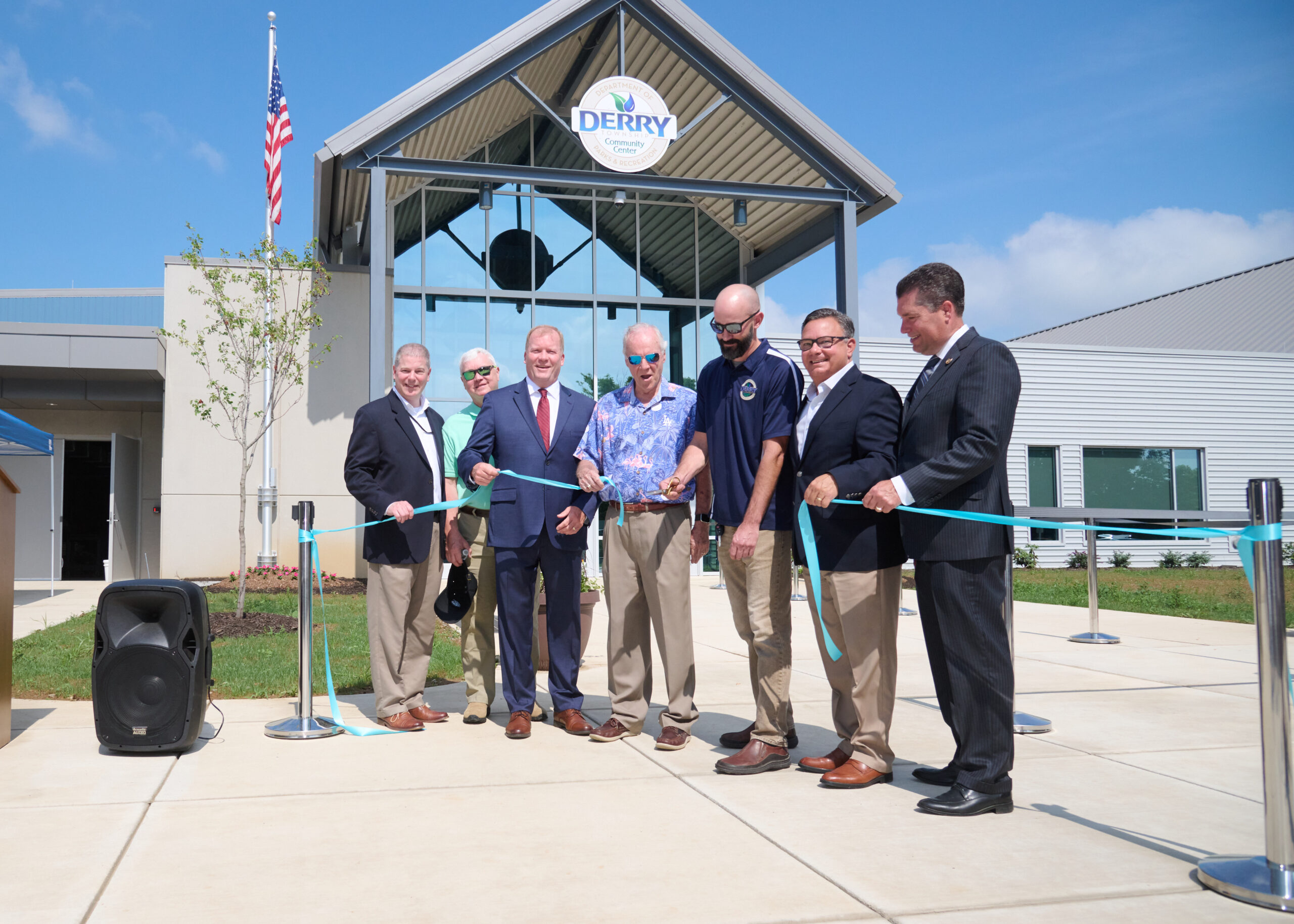 We're excited to share the Derry Township Community Center Ribbon Cutting ceremony, Monday, June 13, 2022, at 10 am to celebrate their grand opening and conclusion of the multi-million-dollar project. The planning of this project started in 2015 and now has concluded with the opening of the community center on June 13, 2022. Board of Supervisors, residents, taxpayers, donors, contributors, media, and elected officials were in attendance.
"This community center project can trace its beginnings to the early 2000s. Even back then, our community leaders knew that our community had outgrown its predecessor, The Plaza. Despite our sentimental attachment to the Plaza, and to Milton Hershey and the Hershey Company who were responsible for the construction of the Plaza, we knew the time was coming for an upgraded or updated facility," said, Chris Abruzzo, Chairman, Derry Township Board of Supervisors.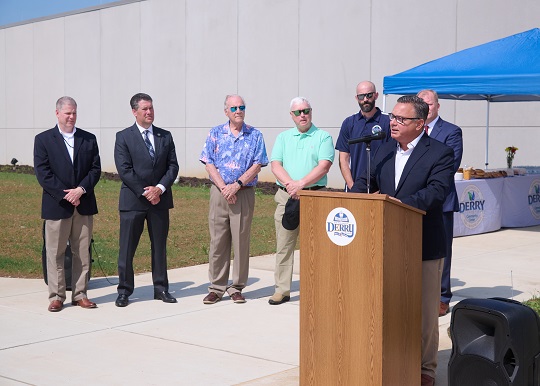 Chris Abruzzo addressing guests of the Ribbon Cutting ceremony.
We couldn't have been happier to celebrate with them their opening today! You'll want to go out to see the wonderful facility and see all the programs and amenities they're offering the community!