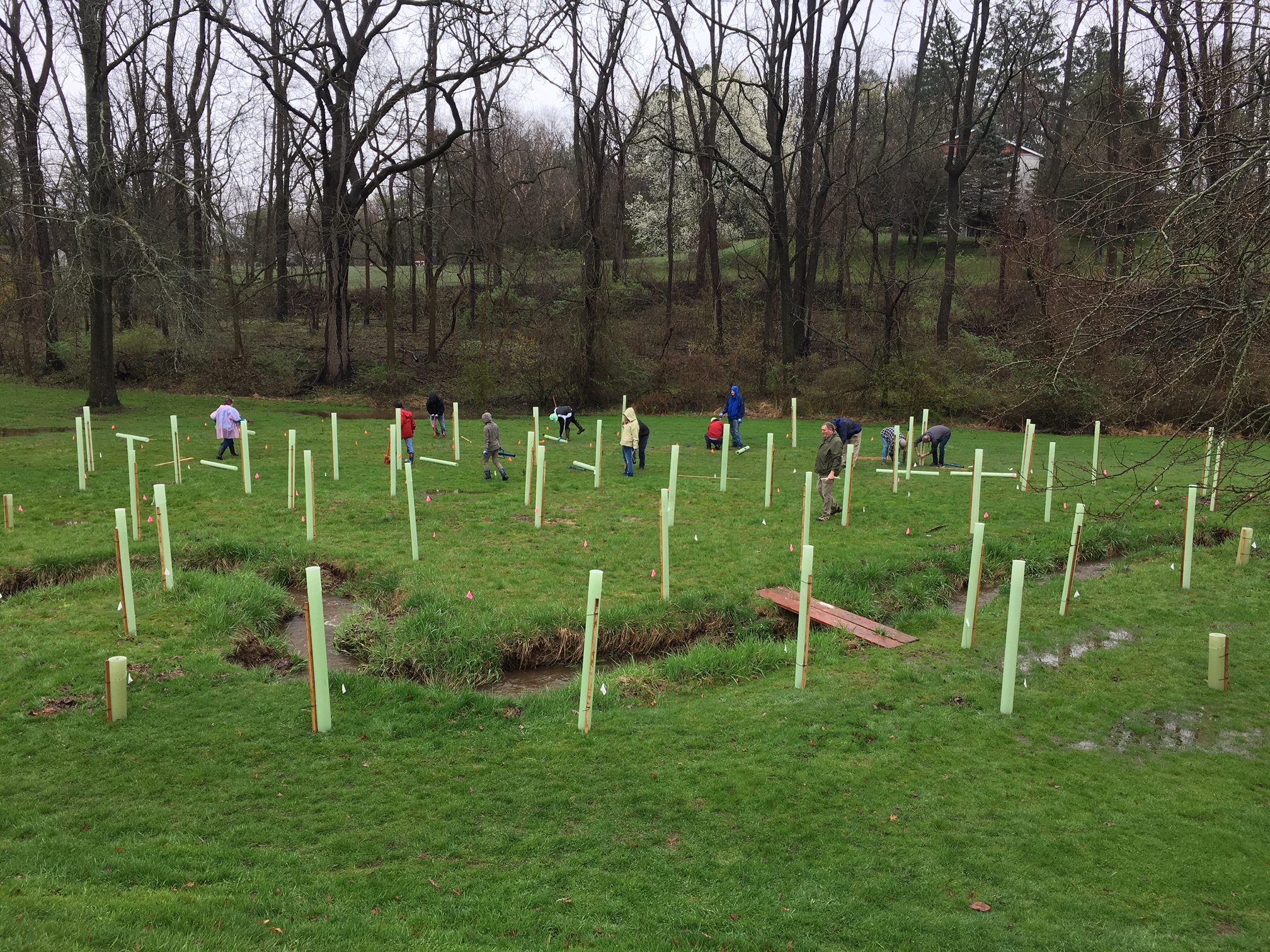 Volunteers planted 200 trees in Derry Township on Wednesday in support of the Chesapeake Bay Foundation's Keystone 10 Million Tree Partnership.
The trees were planted at the Evangelical Free Church of Hershey located at 330 Hilltop Road. The Derry Township Municipal Authority organized the project as a first step in the process for Derry Township to reach its pollution reduction goals under its MS4 permit. The trees will filter and absorb runoff to reduce pollution from entering our waterways.
The Keystone 10 Million Trees Partnership is a collaborative effort of national, regional, state, and local agencies, conservation organizations, outdoors enthusiasts, businesses, and citizens committed to improving Pennsylvania's communities, economy, and ecology.
The Partnership aims to facilitate the planting of 10 million new trees in priority landscapes in Pennsylvania by the end of 2025.
A big thanks to the 20 volunteers that assisted with the planting despite the rain.