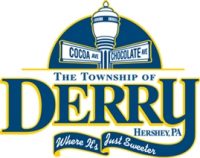 The Derry Township Board of Supervisors rejected the bids received for five prime contracts for the construction of a new Hershey Community Center at their April 9, 2019 meeting.
The 17 bids submitted for general, mechanical, electrical, plumbing, and fire protection were opened on April 2, 2019 and the total of the lowest bids was $37,159,604. The bids were rejected because they were higher than the projected budget for the project.
The Board and staff are working diligently on a new approach to evaluate all options moving forward on a new Center and will provide reports to the public in a timely manner. It will not be possible to open the swimming pool this year due to the condition of the pool and equipment, unbudgeted funds, and lack of staffing; however, the Department of Parks and Recreation is planning a number of exciting events and programs for the summer.