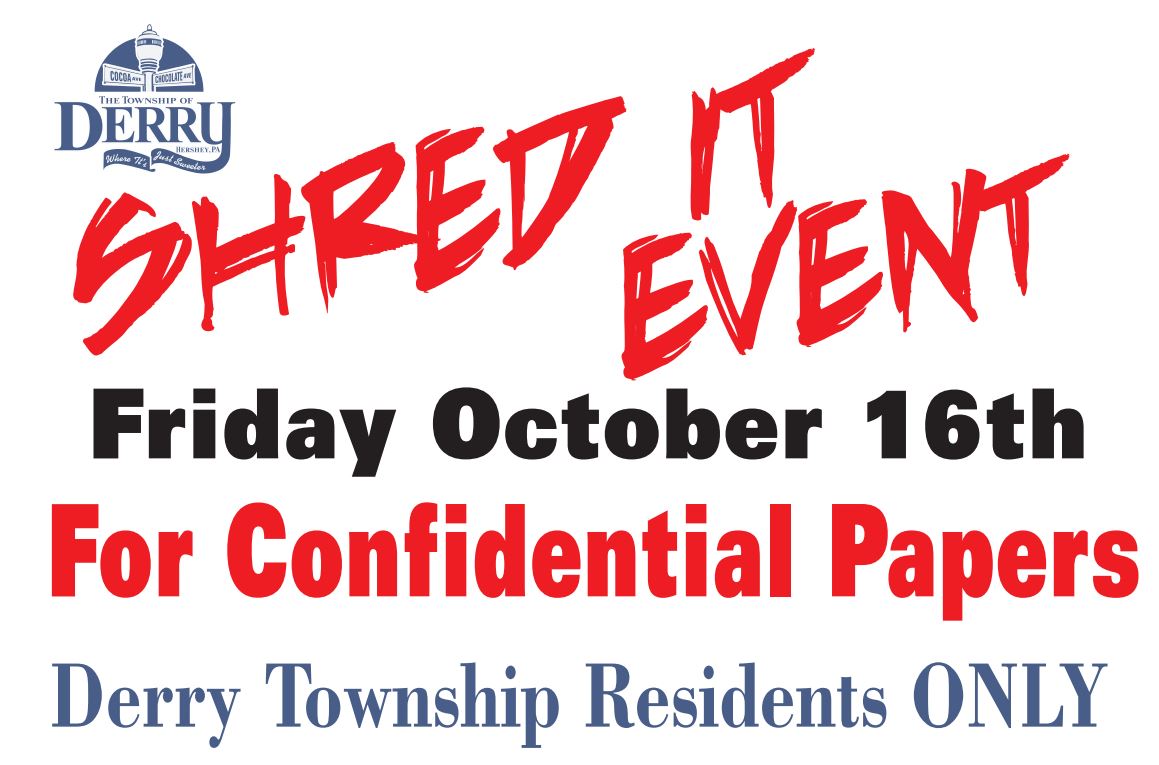 Derry Township invites its residents to bring personal documents that need to be shredded to its next Shred-It event, Friday, October 16 from 9 a.m. to noon in the parking lot of the Hershey Volunteer Fire Department.
Only sensitive documents that require shredding, including papers that contain personal information such as full social security numbers or credit card numbers, should be brought to the Shred-It event. Derry Township offers this service for residents to shred personal documents a few times a year.
Magazines, junk mail, telephone books, cardboard and glossy paper may be recycled by dropping them off at the Derry Township Recycling Center. You also may place newspapers and cardboard in your Waste Management Recycling Bin.
For a full list of what can be recycled in Derry Township, please visit our website.