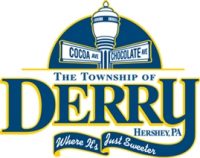 The Board of Supervisors is seeking applicants for a two-and-a-half year unexpired term on the Zoning Hearing Board.
The Zoning Hearing Board has five members and renders decisions on cases of appeals, variances, and special exceptions that arise from the administration of the Zoning Ordinance. The Board meets on the third Wednesday of the month at 6:00 p.m. at the Municipal Building.
Interested residents are requested to submit a cover letter and resume by July 18 to: Township of Derry, 600 Clearwater Road, Hershey, 17033, or jillh@derrytownship.org.