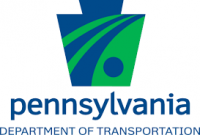 The Pennsylvania Department of Transportation (PennDOT) announced that its contractor, New Enterprise Stone & Lime Co., Inc., will begin work today on repairs and resurfacing of a 2-mile section of U.S. 422 in Derry Township. The project is from Ceylon Avenue to North Lingle Avenue at the Dauphin-Lebanon County Line.
The $2,733,583 contract includes tree trimming, drainage work, bridge repairs to the structure over Spring Creek, curb cut work, roadway base repair, accelerated concrete patching, removal of the top layer of asphalt, and replacement with a 3-inch bituminous overlay, guiderail replacement, and new signs and pavement markings.
Traffic will not be restricted between 6:00 a.m. and 8:30 a.m., or 3:30 p.m. and 6:00 p.m. Initially travelers may encounter lane shifts and single-lane restrictions with flaggers directing traffic through the work zone during daylight hours. Motorists are reminded to be alert, obey work zone signs, and reduce speeds when approaching and traveling through work zones.
Work under this construction contract is scheduled to be completed by August.