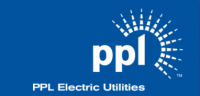 Following PPL's Open House on Wednesday, February 13 on the revised rebuild plan for the 69kV transmission line in Derry Township, a website was created to provide up-to-date public information.
The transmission line will be built underground primarily in the public road right of way. PPL will notify affected residents prior to construction activity and will make every attempt to reduce inconveniences and property disturbances.
Please visit the project website for the project summary, need assessment, and overview, fact sheet and open house slide presentation.
PPL Project Website
PPL can be contacted through the website, HersheyProject@pplweb.com, or 717-560-2484.