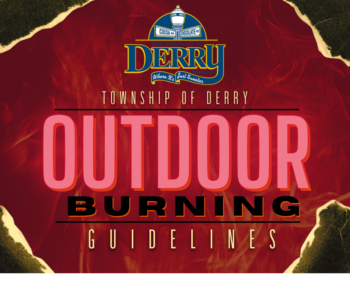 Regarding our eNews article on Friday, April 21, 2023, the Outdoor Burning guidelines were provided as a tool for residents to utilize at their residences. We want to clarify that outdoor burning is allowed at your home. However, if a Burn Ban is issued by the National Weather Service and/or Derry Township Police Department due to relative conditions, it would mean no outdoor burning is allowed until the ban is lifted.
*Please note, currently there is no Burn Ban issued at this time.
Click here for the outdoor burning guidelines, only to be used under proper circumstances.