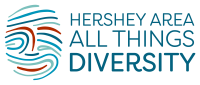 Hershey is already the sweetest place on earth, but it can be even sweeter if we create an environment that is free of discrimination where everyone feels equal and welcome.
The Hershey All Things Diversity Community Sessions offer members of the community the opportunity to discuss issues of discrimination. The discussions bring positive attention to our differences in an effort to create an understanding to encourage acceptance and inclusiveness.
Also visit the
Township's website
to view the Resolution Commitment to Equality and Inclusion, order a Hershey All Things Diversity T-shirt, and register for the remaining sessions in March, Understanding Religious Differences, and May, Sharing Perspectives of Diverse Populations.