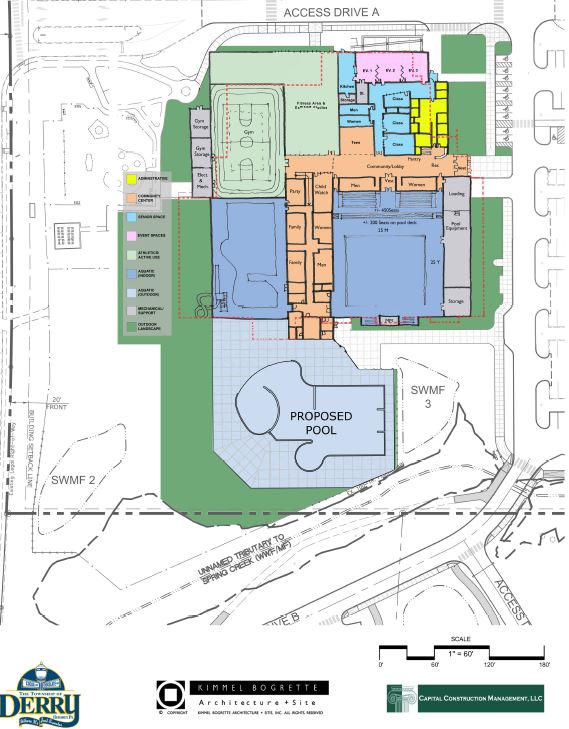 The Township of Derry has been awarded a $2 million Redevelopment Assistance Capital Program (RACP) grant for the new Hershey Community Center.
RACP is a Commonwealth grant program administered by the Office of the Budget for the acquisition and construction of regional economic, cultural, civic, recreational, and historical improvement projects.
The Board of Supervisors and Township Administration would like to thank State Representative Tom Mehaffie and State Senator John DiSanto for their help in securing the funds and for their commitment to our community center and our residents.
"I am always working in Harrisburg to secure funding for the 106th District, whether it be for transportation projects, medical research or community development; my goal is to bring our residents' tax dollars back to them," said Rep. Tom Mehaffie.
"I was pleased to advocate for this Redevelopment Assistance Capital Program funding for the new Hershey Community Center to help supplement Derry Township's resources and ensure a facility that serves area residents and visitors effectively," added Sen. John DiSanto.