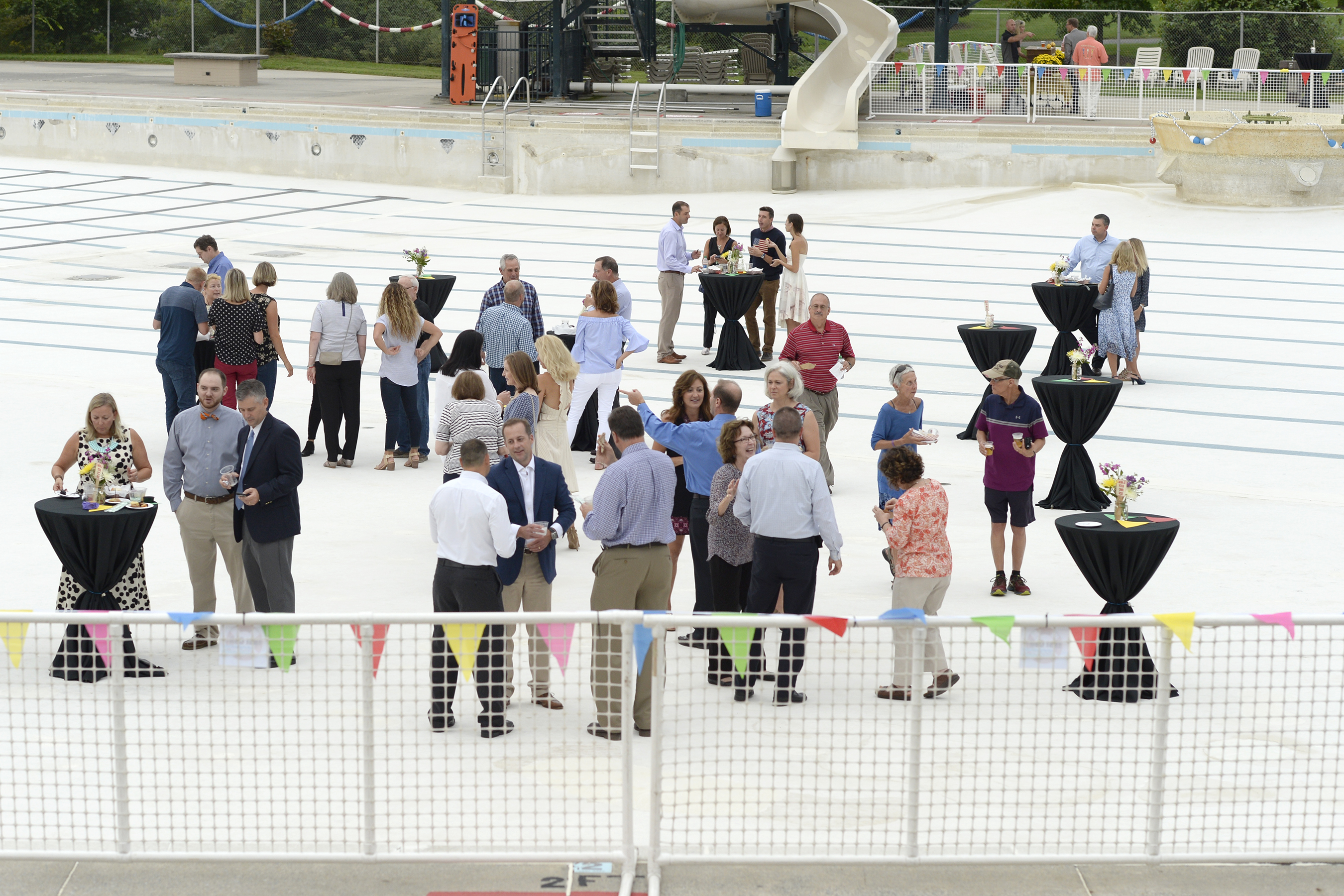 The new Hershey Community Center is one step closer to reality thanks to The Hershey Company's generous commitment of $1,000,000.
The pledge was announced by The Hershey Company CEO, Michele Buck, at a special fundraising event, Adult Swim: Last Call, held inside the empty outdoor pool at the current recreation center. Buck serves as the honorary chairperson for the five-million-dollar capital campaign which kicked off with more than 150 supporters in attendance at the event.
"Hershey believes in investing in thriving communities and our long-standing support of our hometown is important for our neighbors, our employees and our business, said Buck. "The new community center will be a wonderful resource for current and future generations to enjoy and benefit from as it helps ensure that Hershey remains a compelling and competitive community where we can attract and retain a talented workforce for years to come."
The new Hershey Community Center is scheduled to open in the spring of 2020 and will replace the existing Hershey Recreation Center, built in 1963 through funds earmarked by Milton S. Hershey. The Hershey Recreation Center, also known by many as The Plaza, was operated by the M.S. Hershey Foundation until 1979 when it was sold to The Township of Derry for one dollar. The facility has served the community well for 55 years but the building is in a state of disrepair and there is no room in the current building to expand programming to meet the needs of the larger community.
The new Community Center will provide meeting and social space for residents, classroom space for activities, ample gymnasium space for basketball, volleyball, pickleball and other court activities, a 50-meter indoor pool and indoor leisure pool with a slide to provide more water for the community, youth aquatics organizations, Special Olympics and large competitive meets, an outdoor pool, an indoor track, and exercise rooms and fitness center. The new Hershey Community Center will also provide space for after school programs, quiet space for students to do homework and a teen lounge. Additionally, the Senior Center will call the new Community Center home as will the People Movers, a service that provides transportation to seniors in the community.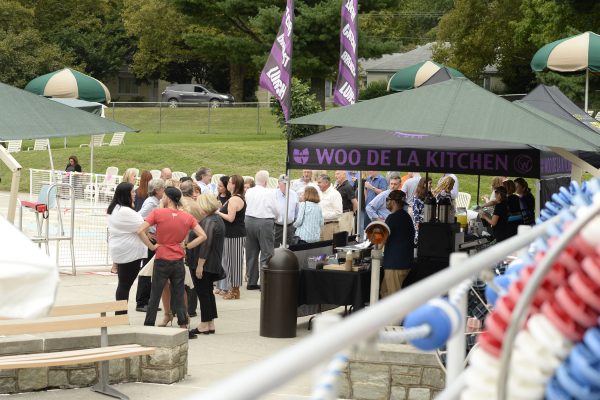 To learn more about the Hershey Community Center Capital Campaign, please visit www.HersheyCommunityCenter.org. You can request a campaign brochure by mail, sign up to volunteer, or donate online.
Photos by Doug Nicotera.