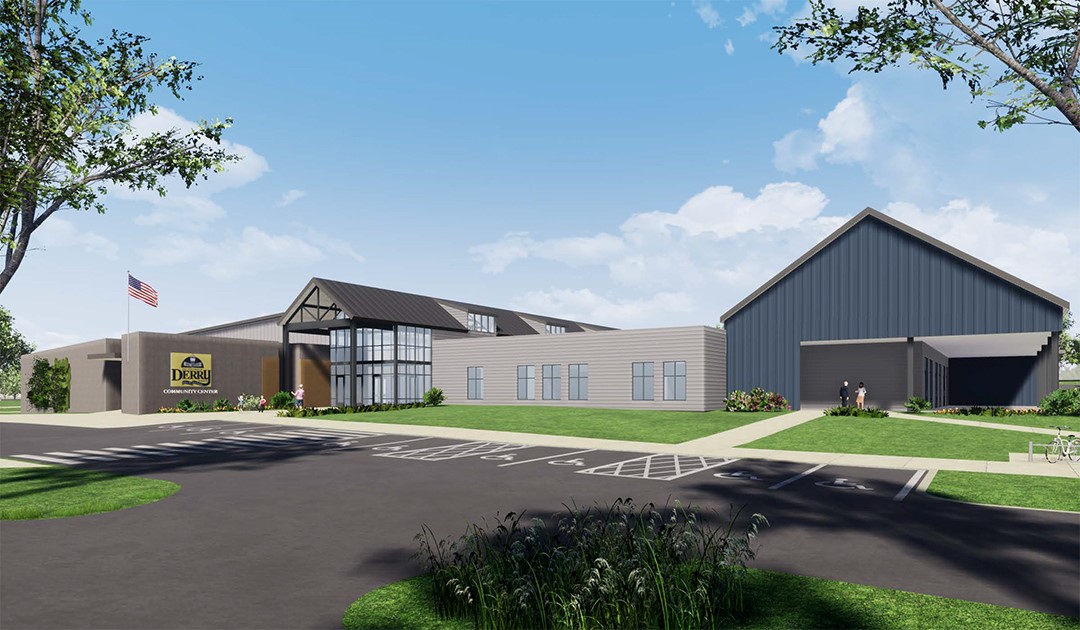 Please click here for information on the Community Center Campaign and donations.
The Board of Supervisors authorized the Community Center project to go out to bid at its October 22, 2019 meeting. Bids are due on November 20, 2019 and it is anticipated that the Board of Supervisors will consider the award of the project at the December 3, 2019 meeting. If awarded, mobilization would occur soon after January 1, 2020 with a planned 22-month construction period.
Over the past several months, the Township, along with its architects and engineers, have been going through the redesign process of the Community Center project. The main focus of this process has been to identify areas of the building envelope that could be modified in order to reduce the overall construction cost of the project. This effort was completed with the goal of having the least impact of the overall program for the building.
Some of the main areas that were identified include the elimination of the second story and the basement of the building. This provided for an opportunity to construct a one-story structure that reduced the overall building square footage from 114,000 sq. ft. to 90,000 sq. ft. The competition pool was reduced from a 50 meter to a 35-meter pool reducing the overall size of the natatorium. In addition, several off-site connections and improvements that were planned in the original design have been eliminated with an anticipated reduction in construction costs. Modifications were made to the outdoor pool to provide even greater water opportunities to the community.
The new center will meet the community's needs in a number of ways, including:
Summer Community Pool
Learn to Swim
Water Safety
Babysitting Training
Fitness
Walking Track
Senior Center
Pickle Ball courts
Sports Leagues
Art Programs
STEM Programs
Intergenerational Programming
Positive After-School Activities
Teen Programming
Educational Lecture Series
Large Rental Space for Gatherings
Indoor Leisure Pool with Various Pool Party Packages
Entertainment Series
And, Much More
The project is anticipated to be completed in the fall of 2021.
This website page will be updated as new information becomes available. Please check back so you can learn more about the project. The success of the new Hershey Community Center depends on your understanding and support.