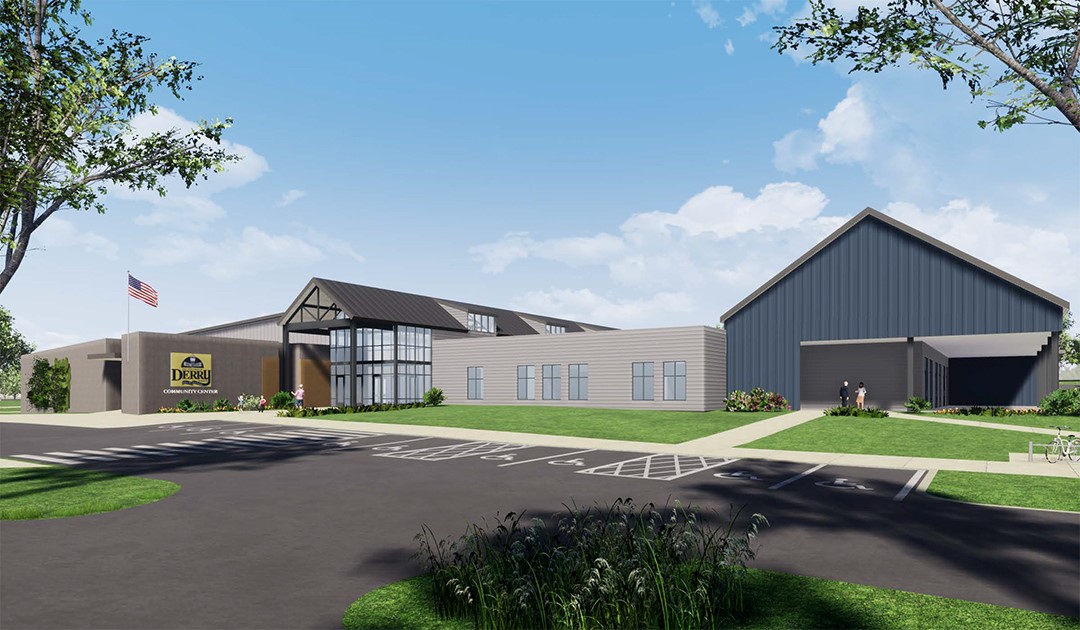 Please click here for information on the Community Center Campaign and donations.
The Derry Township Board of Supervisors held a special public meeting April 21, 2020 for the purpose of discussing additional changes to the Community Center project that was approved in December 2019.
The board voted 3-2 in favor of reducing the competitive pool from a 35-meter to a 25-yard pool. In addition, the board voted unanimously to put in a hybrid foundation system recommended by project geotechnical engineers, ARM. That system is estimated to cost an additional $250,000. The board also voted unanimously to add in a required fire system for an estimated cost of $8,000.
Once work begins, the community center construction is expected to take 22 months.
Parks & Recreation Business Plan
This website page will be updated as project updates are available. Learn more about the capital campaign and how you can support this project at: http://hersheycommunitycenter.org/