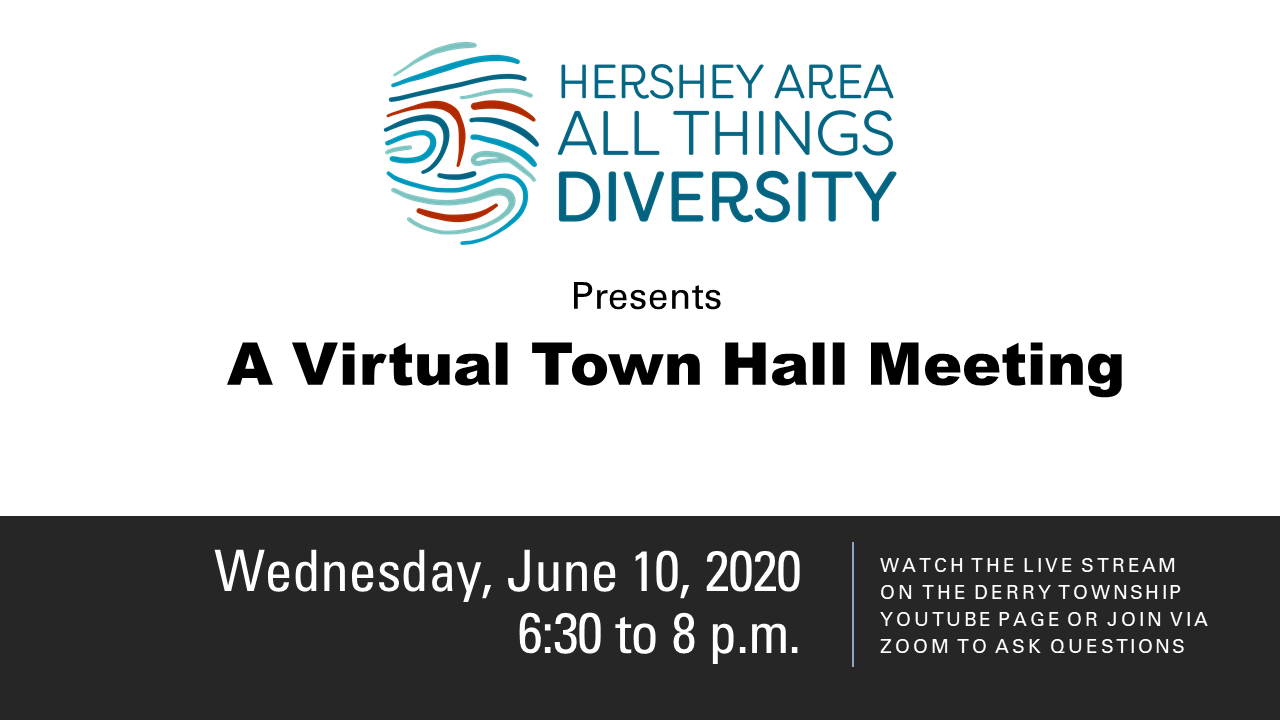 All across our nation and the world, people are asking "what can I do?" You can make a difference and help establish communities that are welcoming to all. In response to the recent tragedies, people everywhere are standing up to put an end to racial discrimination and violence. Join us Wednesday, June 10, 2020 from 6:30 to 8 p.m. for a discussion with Harrisburg NAACP President Reverend Dr. Franklin Hairston-Allen, Derry Township Police Chief Garth Warner, and Dr. Erica Weiler-Timmins, Director of Psychological Services at Milton Hershey School.
The town hall is free and open to the public. You may watch the livestream of the event on the Derry Township YouTube channel or, if you think you may have a question for any of our participants, you may join the session via Zoom. Please note that all Zoom participants must provide their first and last name. Questions will be submitted through the Zoom chat and moderators for the session will share them with our presenters.
https://us02web.zoom.us/j/82299154499
https://www.youtube.com/c/derrytownship
PLEASE NOTE: If the YouTube stream is not working for any reason, simply join the meeting via Zoom. Thanks!