Chris Abruzzo
Chris Abruzzo is a 21-year resident of Derry Township. He and his wife, Andrea, have three children, all of whom graduated from the Derry Township School District.
Chris is a lawyer by profession, having worked as a prosecutor in the Dauphin County District Attorney's Office and the Pennsylvania Office of Attorney General for a combined 19 years. Chris also held executive level positions in the Corbett administration, namely as a deputy chief of staff to Governor Corbett and then as Secretary of the Pennsylvania Department of Environmental Protection. For the last five years, Chris has overseen environmental compliance in Pennsylvania for the largest investor owned water utility in the country.
Chris was elected to the Derry Township Board of Supervisors in November of 2007, serving from 2008 thru 2013. During his time on the board of supervisors, Chris served as chairman of the board for 4 years. In addition, he served on the parks and recreation advisory board, the municipal authority, the industrial and commercial development authority, and was the liaison to the police and fire departments.
Chris currently serves as chairman of the Dauphin County Planning Commission and as a member of the board of directors for the Mohler Senior Center. Chris also volunteers at the Hershey Food Bank.
---
Natalie Nutt
Natalie Nutt brings a unique perspective of raising a family, community involvement and leading a non-profit to the Derry Township Board of Supervisors.
Natalie is a founding member and Executive Director of a non-profit foundation that provides scholarships to Pennsylvania's low-income families that allow children to attend the school that best meets their educational needs. Natalie has extensive non-profit fundraising and administration expertise. As the Executive Director, Natalie serves many roles including management; budgeting; fundraising; compliance; and public and government relations.
Natalie began her career as a fundraiser and event planner for the Republican Party of Pennsylvania. She then served as the Assistant State Director to the Nation's largest small business advocacy organization, The National Federation of Independent Business (NFIB). At NFIB, Natalie managed statewide grassroots activities and advocated for a small business friendly agenda, which included lower taxes and less government regulations.
Natalie and her husband, Brian, have been Derry Township residents for almost 20 years. They moved to Derry Township because of the small-town feel, open space, community pride and the school system. They have primarily lived in the west end of Derry Township, residing in Deer Run, South Point and Waltonville communities. Their daughters, Katie and Lauren, attend Derry Township schools and are active in school, sports and other activities. Natalie coaches and volunteers for many of their activities.
An avid runner, Natalie has logged thousands of miles, training for marathons, on the Jonathan Eshenour Memorial Trail. She considers the trail as one of Derry Township's greatest community assets, because of its picturesque beauty and because it connects almost all areas of Derry Township. When she isn't running on the trail, she is busy taking the family dog, Winne, on walks to Shank and Bullfrog Valley parks.
Natalie entered the race for Derry Township Supervisor to hold the line on taxes, control spending and reprioritize local government to focus on its core functions; public safety and maintaining a safe and effective infrastructure.
Natalie earned a B.A. degree, majoring in Political Science, from York College and a Masters of Public Administration degree from Penn State University.
---
Carter Wyckoff
Derry Township is special to Carter Wyckoff. He grew up in Laurel Woods and is running for Derry Township Supervisor so that future generations can have the same experiences he did growing up.
Carter is currently the Vice President of Sales at the Pennsylvania Association of Broadcasters. In this capacity, he works with government agencies, as well as non-profit and charitable entities to help them effectively reach Pennsylvanians with their public education and outreach messaging.
After graduating from Lehigh University in 1998, Carter worked for more than 15 years in the broadcasting industry in New York City where he learned a wealth of knowledge about advertising, sales and marketing.
Following his time in New York, Carter and his wife, Katey, decided to move to Derry Township because of the schools, community and recreational activities. They live in Walton Springs Hills with their children, Emma and Henry, who attend Derry Township Elementary School and are involved in various sports and activities.
Carter decided to run for Derry Township Supervisor following the recent development projects that have been proposed in the community, including the pool and recreation center. Going forward, Carter believes that the focus of local government should be to protect the taxpayers and promote responsible growth that will preserve the historical and picturesque beauty of Derry Township.
---
Richard D. Zmuda
2018- 2023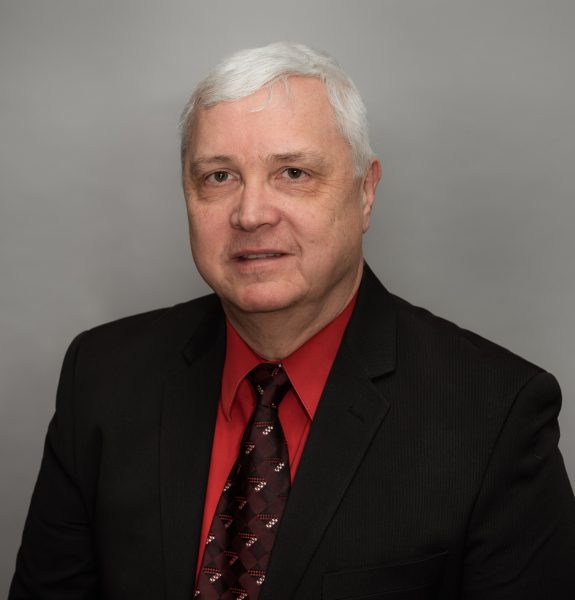 Rick has always lived in Derry Township when he wasn't away obtaining his education. He is a graduate of Elizabethtown College and the Naval War College, Newport, RI.
He retired from the Navy and Defense Logisitcs Agency where he served as a Contracting Officer for 32 years. Prior to working with the Navy and Defense Logistic Agency he worked with the Army in Finance and Accounting and Inventory Management.
He is married to Dawn and they have a daughter Kyra-Jeanne.
He serves as a representative on the Tax Collection Association, the General Authority, Downtown Core Design Board, Subdivision and Land Development Plan Pre-Application Review Committee, and is a Transportation Liaison.
---
Michael P. Corado
2022 – 2027
A small business owner, he is the President of Corado and Company and Brokerage Insurance Group.
Michael has served on the Derry Township Municipal Authority and Parks and Recreation Advisory Boards. He has been involved in the planning of significant capital improvements to the Derry Township sewer system.
Michael grew up in Derry Township.  He and his wife, Christie, are the proud parents of five children, Niko, Michael, Christian, Victoria, and Joey.