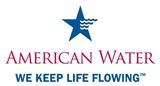 BOIL WATER ADVISORY LIFTED FOR
WEST AREBA AVE AREA IN HERSHEY SYSTEM
(July 22, 2021) Pennsylvania American Water announced this morning that the precautionary boil water advisory for a small segment of customers in its Hershey water system has been lifted. Customers were notified on July 20, 2021 of a water main break on W. Areba Ave. in close proximity to a sewer main, resulting in the issuance of the boil water advisory. We are pleased to report that the issue has been resolved.
This notice applies to customers in the following areas/along the following streets:
W. Areba Ave. between Briarcrest Dr. and Hillcrest Rd.
Two sections of Briarcrest Apartments
Acceptable test results were obtained from samples collected on July 20, 2021, and July 21, 2021, and the Pennsylvania Department of Environmental Protection has authorized lifting the advisory.
Pennsylvania American Water thanks its customers for their patience and cooperation during this event. Customers are encouraged to share this information with others in the affected areas listed above.
For more information, visit www.pennsylvaniaamwater.com, and select Alerts, or contact Pennsylvania American Water's customer service center at 800-565-7292.