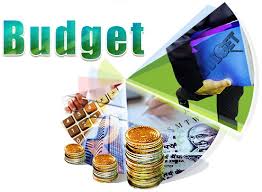 The Derry Township Board of Supervisors adopted the 2019 budget on Tuesday, December 18, 2018, which included a 0.30 mill real estate tax increase to support the Township's capital projects and equipment needs.
The increase will generate an additional $621,995 a year and is equivalent to $30 per $100,000 of assessed home value. The total amount of the capital budget expenditures total $3,271,766 and include existing debt service and the purchase of or financing of new accounting and records management software, radios, vehicles, a dump truck, mowers, replacement of flooring in the library, and $115,000 for street improvements on SR 422 in downtown Hershey.
The capital budget will fund payments in the amount of $309,882 in new debt service. The borrowing will finance $28,310,000; including a $162,950 debt service payment in 2019 for the Hershey Community Center which will open in 2020.
Funds in the amount of $1,015,000 will be borrowed to perform remediation required by the Pennsylvania Department of Environmental Protection to the Township's closed landfill. The annual payment in 2019 will be $50,036. A payment of $89,127 will be made in debt service for $2,225,000 for projects on Bullfrog Valley Road and Sandhill Road, and $7,769 will be budgeted to finance $321,118 in projects and equipment.
The real estate tax increase in 2019 and a proposed increase of 0.25 in 2020 in support of the Capital Fund will balance the budget through 2026 based on projected revenue and expenditures. The tax increase for 2019 results in a total of 2.2881 in real estate tax millage in Derry Township. When compared with municipalities of similar size and services, the millage ranges from 3.2 to 4.73.
The general fund operating budget totals $18,098,336 and is balanced with revenue anticipated at $18,148,720.
All the funds of the 2019 budget total $24,957,327. Revenues are estimated at $27,074,922.
The Township's general fund balance is estimated to be $2,816,570 at the end of the year. "The 2019 budget provides a good solution that manages the needs of our community and it is the result of the diligence of the department directors, and thoughtful review and discussion by the Township's financial advisers and Supervisors," said Township Manager Christopher Christman.
The Township of Derry 2019 budget, providing a detailed breakdown of revenues and expenses for all funds, can be viewed here.