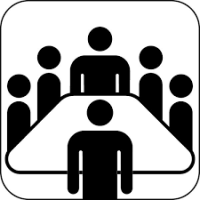 Derry Township Supervisor Marc Moyer has officially tendered his resignation from the Board of Supervisors, as well as any and all authorities, boards and commissions he served on for the Township, effective immediately.  Mr. Moyer has accepted a new employment opportunity requiring his resignation.
The remaining members of the Derry Township Board of Supervisors, as required under Section 407 of the Pennsylvania Second Class Township Code, shall accept applications to appoint a new Supervisor to fill the unexpired term of Mr. Moyer that will expire on December 31, 2021.
Interested applicants, who have resided in the Township continuously for one year, can send a cover letter and resume to:
Mr. Christopher S. Christman
Township Manager
600 Clearwater Road
Hershey, PA  17033
The Township will accept applications for the vacancy until the close of business on Monday, February 3, 2020.  Following a review of applications, the Township will conduct interviews for the position and the successful applicant will be appointed at a subsequent meeting of the Board of Supervisors.