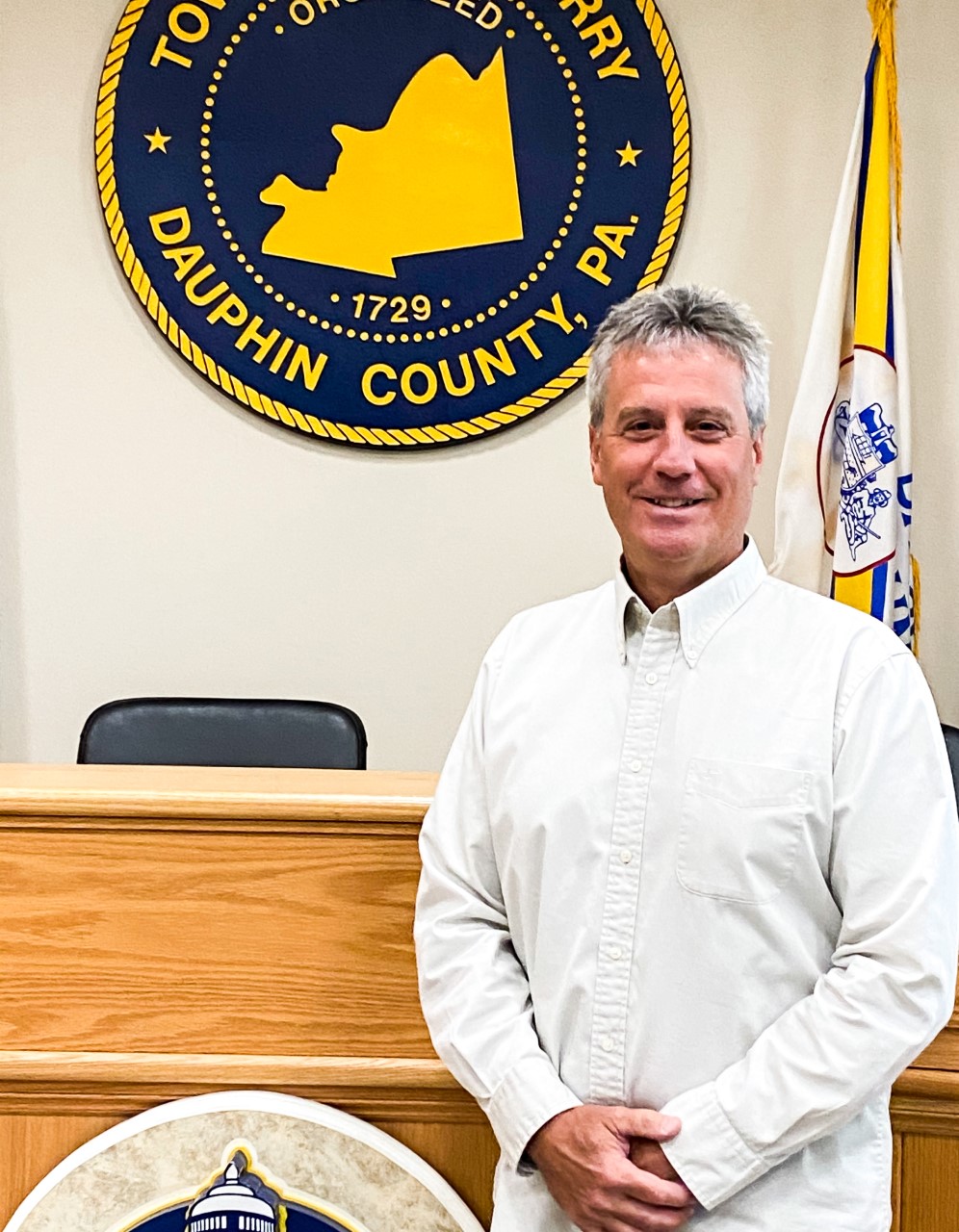 After more than 27 years in his position, Derry Township Director of Parks & Recreation Matt Mandia has announced his retirement effective April 30, 2021.
Mandia came to Derry Township in 1994 as Assistant Director of Parks & Recreation and soon transitioned into the role of Director. He has led the Township's parks and recreation services including the former recreation center on Cocoa Avenue, nine public parks that span 194 acres, more than 13 miles of walking/biking trails, and numerous events and recreational programs.
Mandia commended everyone on his team for working so hard to have a positive impact on the quality of life for Derry Township residents. "From my life-changing experience working with the Jonathan Eshenour Foundation to expand the Bicycle and Pedestrian trail to 13.5 miles, to the development of Gelder Park and Founders Park, to watching kids participate in programming at the Recreation Center only to eventually see them as parents walking through those same doors with their children, is so impactful and gratifying knowing we made a difference," he said.
Mandia also reminisced about wonderful memories of the Memorial Day ceremony and parade, the Halloween parades, the popular Kids Club and Summer Day Camp programs. "All of these real-life impacting offerings make me very proud of the work that all of us collectively have accomplished," Mandia added.
For nearly eight years, Mandia has also led the planning of the new Hershey Community Center, which will open in the summer of 2022. "My hope is that this facility will be a beacon of goodness in our community for generations to come – a place where everyone can experience the benefits of community recreational programming and once again walk through those doors with their children realizing the positive impact that place has provided them," he said.  Mandia stressed that the new community center is going to be much more than a place to swim. He explained that it will be a center for people of all ages to socialize, exercise, learn, and come together as a community.
Mandia says it's tough to find the words to properly thank his co-workers at the Township, including all current and past team members such as former Township Manager Jim Negley, department heads and all staff, for their incredible dedication. "Many don't understand the commitment that it takes to provide meaningful recreational services to a community," said Mandia. He noted that their jobs usually revolve around times when most people are off such as holidays, evening and weekends when people are looking for leisure activities. The Parks & Recreation department works during normal business hours preparing to work on non-business hours to provide those experiences and programs. "Our work is truly intertwined as we all strive to provide top-notch municipal services. The selfless dedication that I have witnessed on a daily basis makes me proud to say I have been part of the Derry Township management team," he added.
As for what's next for Mandia, he plans to enjoy this next stage of life with his wife – hiking, biking, traveling and volunteering. "We have both given to our professions for more than 30 years and decided that this was the time for the transition to our next phase in life. Life is a precious gift and we want to make the most of every day," he added.
Mandia hopes that future Derry Township Parks & Recreation teams and Township leaders continues to make the outdoor park and trail spaces a priority, as they have been for many years. He added, "these places provide a silent, but very powerful and positive impact to residents. A walk on one of our trails, a bike ride, watching a youth sports game, or merely sitting quietly in one of our amazing parks, all brings an unmeasured value to our lives."