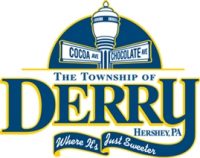 Derry Township has made the difficult decision to close the Kids Club program operated by the Parks and Recreation Department for the 2020-2021 school year.
Primarily, although the Township has extremely competent personnel, it is not confident that it possesses the medical and technical ability to safely administer this program during the COVID-19 pandemic. The Township does not have medical staff, training, nor sufficient expertise to be able to keep every child safe which is a fundamental promise that operating such a program requires. In addition, the Kids Club program shares staffing with the School District, and with the recently published school schedule, this puts the program at a further loss for staffing resources.
Finally, the Township itself is dealing with a sharp, unprecedented and unforeseen drop in revenues which have caused it to have to re-examine all of its services and functions. While the Kids Club is a valuable program—especially to the affected families—the Township must act to preserve other, more broadly accessed services.
The township certainly would have liked to make this decision sooner but has been evaluating and reacting to the ever changing circumstances revolving around the operation and opening of the school year. When the COVID-19 pandemic has subsided, when the Township can safely provide services to families in an environment that does not place participants at risk of infection and the Township is in a better financial circumstance, then the Township would certainly like to consider reopening the program. At present, however, the Township's decision is that the Kids Club program operated by the Parks and Recreation Department will be closed for the 2020-2021 school year.