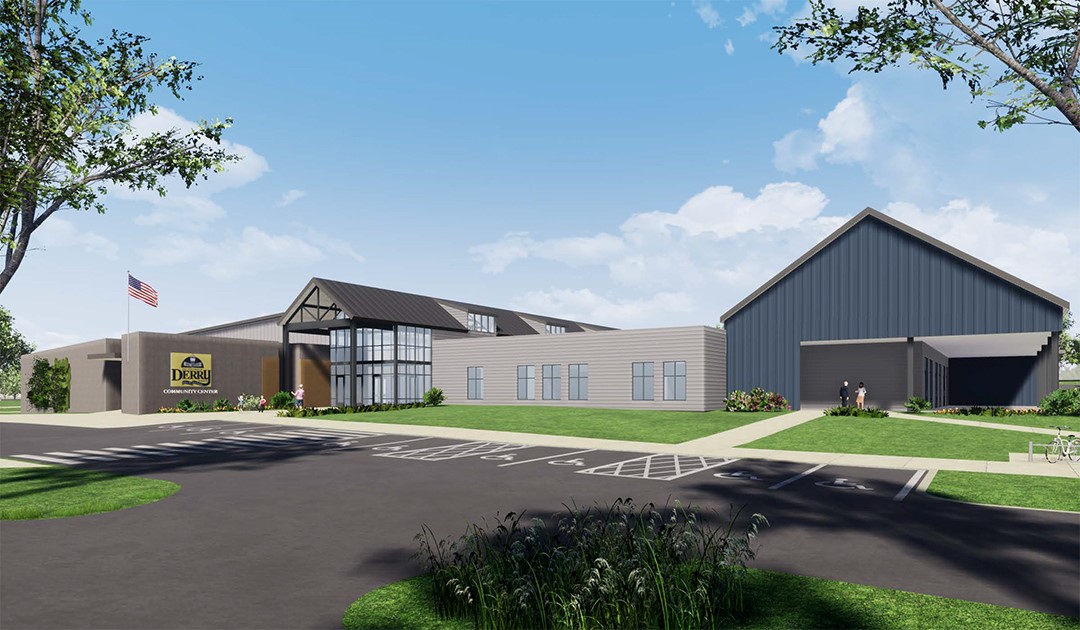 At the December 3, 2019 meeting, the Derry Township Board of Supervisors approved bids and made awards for construction contracts to the lowest qualified bidders for the new Community Center Project.
Bids were awarded to Lobar, Inc. for general construction for $20,092,000; Hosler Corporation for mechanical construction for $2,543,000; to Cedar Electric for electrical construction for $1,440,000; to Vision Mechanical for plumbing construction for $1,293,000; and to SA Comunale for fire protection construction for $249,660. Alternates were approved including the addition of a splash pad, outdoor slide, connectivity path between the center and the school district, and a phased opening to get the outdoor pool open in the spring of 2021.  The bids total approximately 26 million dollars and with soft costs including design, furniture and carpeting, the total of the new center is estimated at approximately 32 million dollars.
Construction could begin as early as January 2020 with a 22-month construction schedule planned. It is expected that the entire community center will be opened by the fall of 2021.
The new Hershey Community Center will feature an outdoor pool, an indoor leisure and competitive pool, the senior center, a teen center, fitness and multipurpose space for community use.
To learn more about the project and support the capital campaign, please visit www.HersheyCommunityCenter.org