The next Hershey Area All Things Diversity event will feature Todd Snovel, who will be presenting "Creating an LGBTQ-Inclusive Community in Hershey and Beyond." The free event will be held on March 11, 2020 at the Hershey Middle School, beginning with a light supper at 5:30 p.m. and the program at 6 p.m. Registration is required to attend.

This session will provide information on LGBTQ individuals and some of the unique challenges they may face in their workplaces and community settings. Participants will identify strategies to foster an environment where all LGBTQ communities can feel supported and safe. In an age of ever-evolving understanding and recognition of the rich diversities of genders and sexualities, this session will help people take steps to ensure that businesses, organizations, and community activities deliver warm and welcoming experiences to everyone.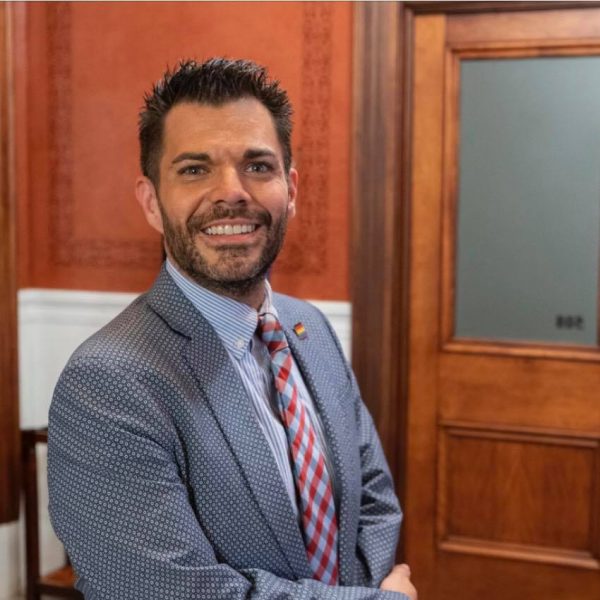 Todd Snovel serves as Special Assistant to the President for Strategic Initiatives at the Pennsylvania College of Art and Design in Lancaster. In this position, Todd cultivates strategic partnerships, actualizes the College's strategic plan, and leads institutional projects and activities. Prior to this position, Todd was appointed by Pennsylvania Governor Tom Wolf as the inaugural Executive Director for the Pennsylvania Commission on LGBTQ Affairs. In this role, he advised the Governor on policies, practices, legislation, and systems that impacted LGBTQ individuals and communities.
To register, search for the event on Eventbrite or visit the Hershey Area All Things Diversity page on Facebook or on the Derry Township website. For questions about accessibility or to request accommodations based on a disability, please contact Amy Zeigler at azeigler@mshersheyfoundation.org or 717-520-5591 seven business days in advance of the event.
Hershey Area All Things Diversity is a free series of programs coordinated by Derry Township, The Hershey Story -The Museum on Chocolate Avenue, Downtown Hershey Association, Derry Township School District, The Hershey Company, Penn State Health, and Hershey Entertainment & Resorts. This program is underwritten by Penn State Health, The Hershey Company and Hershey Entertainment & Resorts Company.