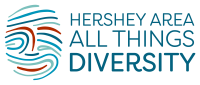 ACCEPT, RESPECT, and APPRECIATE our differences.
The Township of Derry is committed to advancing equity and inclusion for all residents and visitors. The Township supports fairness and anti-discrimination, and values the differences and diversity within our community. The Township fosters a social climate which makes all residents and visitors feel welcomed.
Commitment to Equity and Inclusion – Resolution 1510, Adopted April 25, 2017
Hershey Area All Things Diversity Events
The Township of Derry is pleased to invite the community to the Hershey Area All Things Diversity Sessions for 2018-2019. The educational sessions are organized by the Township, Downtown Hershey Association, Penn State Health Milton S. Hershey Medical Center, The Hershey Company,  Hershey Entertainment & Resorts, and The Derry Township School District.
The September and November 2019 sessions will be held on the main level of The Hershey Story Museum, located at 63 West Chocolate Avenue, Hershey.  Location information for the 2020 sessions will be announced at a later date. A light supper and dessert will be provided to attendees. The sessions are free but seating is limited and advance registration is required. If a session is full, interested attendees may request to be put on a wait list.
2019-20 Series
The Importance of Stories in Understanding Each Other
September 25, 2019, 5:30-7:15 p.m., Hershey Story Museum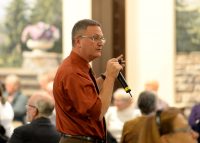 Facilitated by:  Paul Haidet, MD, general internist and Professor of Medicine, Humanities, and Public Health Sciences at the Penn State University College of Medicine
Overview:
Stories are powerful, and shape our perspectives of each other. The problem is when we only have one story to represent a person or a people. In this session, we will use an example from medicine to dig into stories and their effects on our thinking and actions toward each other.

Understanding Boundaries in the Era of the Me Too Movement
November 13, 2019, 5:30-7:15 p.m., Hershey Story Museum
Facilitated by:  Joyce Lukima, Chief Operating Officer for the Pennsylvania Coalition Against Rape

The State of Poverty in the Hershey Community 
January 15, 2020, 5:30-7:15 p.m., Location TBD
Facilitated by:  Dee Stalnecker, LSW, BCBA, School Social Worker, Derry Township School District

Creating a Trans Inclusive Community in Hershey
March 11, 2020, 5:30-7:15 p.m., Location TBD
Facilitated by:  Todd Snovel, Executive Director, Pennsylvania Commission on LGBTQ Affairs, Commonwealth of Pennsylvania

If you wish to support the mission of the All Things Diversity sessions, donations may be made online (please specify that it is for All Things Diversity), or write a check to The Hershey Story, with All Things Diversity in the memo line, 63 W. Chocolate Avenue, Hershey, 17033.
Click here to view articles from previous sessions of the Hershey Area All Things Diversity speaker series