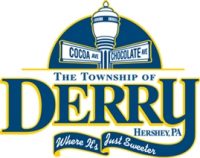 The following letter was submitted by the Board of Supervisors and published in this week's Sun newspaper.
We are writing to the residents of Derry Township and the readers of this newspaper to provide current and accurate information regarding the possible funding of the proposed Hershey Community Center.
The new Community Center plans are the product of more than four years of collaborative work with Township officials and staff, consultants and most importantly, the residents. Community members were invited to attend multiple listening sessions with consultants to help create a center that focuses on their needs and the needs of future generations. Residents participated in stakeholder community groups to help refine the programming and help shape key components of a new facility. Residents have also attended numerous public meetings to learn more about the project and share their concerns. We are pleased that the entire process has been extremely collaborative and transparent.
The Township has provided information about the project and proposed funding plans on the Township website and communicated the updates through the weekly email newsletter and Township newsletter.
As you can imagine, the proposed funding of the center is complex and changes often as new sources of income are identified and other sources may not come to fruition.
Because of this, the Township provides regular updates on its website so residents can stay informed. We also encourage residents to attend Board of Supervisors meetings and call or email us with questions.
Many sources of funding are being considered to cover the costs of the projected 32 million-dollar facility and the debt service on the project. We just started a 5 million-dollar capital campaign and have received extremely positive results in the first two weeks. Early pledge amounts will be announced later this month. In addition, we're exploring funding from state, local and regional grants and foundations as well as several other sources. Lastly, and most directly affecting us as residents, we anticipate at most a tax increase for the Community Center that would be implemented incrementally over three years that would ultimately increase property taxes .576 mils. For example, a resident with a home valued at $300,000 assessed at $250,000 may expect to pay about $144 more per year once the taxes were fully increased. It's important to note that this projected increase is to help with the Community Center and does not include other possible increases that may be needed in years to come to help with other Township expenses, as reflected on the infographics on the Township website. We are working diligently to minimize the tax impact as much as possible.
In addition, the Board of Supervisors, Township Manager and Parks and Recreation Director have done extensive financial planning with consultants for two and-a-half years. We have worked on business planning for the new Community Center for more than a year and the most recent version will be available to the public before the September 25
th
 Board of Supervisors meeting. All decisions to date have been made based on very thoughtful analysis and planning.
Along with our staff and community volunteers, we work every day to find the best solutions to make this project happen with the least impact on the taxpayer. We hope that this letter and the information provided on our website, provides more clarity and understanding. As always, we encourage you to ask questions and seek out accurate information to render an informed opinion.
We also recognize that not every resident is in favor of a new community center. It's impossible to get everyone to agree on what's best for our community but hope you trust that every day, our board and staff try to make decisions that are for the good of our residents today and for decades to come.
Sincerely,
The Township of Derry Board of Supervisors