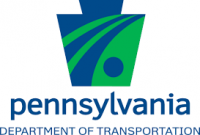 The Pennsylvania Department of Transportation is in the preliminary design stage for highway safety improvements to a portion of the limited access US-322 corridor in Derry Township between the Route US-322/US-422/PA Route 39 Hershey/Hersheypark Drive interchange and the partial split interchange of SR 2005 Waltonville Road/Quarry Road.
Ramp and corridor work will extend the on-ramp and off-ramp lengths and provide continuous ramp lane connections in both directions between these interchanges. Portions of the existing ramps will be reconstructed, widened, and lengthened to accommodate traffic demands. The project covers a total length of construction of approximately 2.1 miles and will also address median barrier updates to meet current crashworthiness standards.
The preliminary roadway plan and typical section details for the project will be available for viewing at the Derry Township Municipal Building, 600 Clearwater Road, Hershey (8:00 a.m. – 5:00 p.m.), and the Hummelstown Borough Municipal Building, 261 Quarry Road, Hummelstown (8:00 a.m. – 4:30 p.m.)
If you have any immediate concerns on this project, please contact Brandon Dean, PennDOT Engineering District 8-0 Project Manager, at 717-705-6201, or PennDOT's design consultant, Tyler Moyer, P.E. with Mackin Engineering Co., at 717-774-8900.
Municipal buildings are accessible to persons with disabilities. If you need special accommodations, contact Brandon Dean at 717-705-6201.