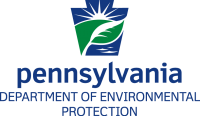 As you may have heard, the Township of Derry received a $200,000 grant from the Pennsylvania Department of Environmental Protection's Local Stormwater Best Management Practices (BMP) Implementation program for the West Caracas Avenue Parking Lot Stormwater BMP project. This project involves a complete reconstruction of the parking lot located adjacent to ChocolateTown Park and the installation of porous asphalt beds and vegetated islands to allow groundwater recharge, improve water quality, and reduce the volume of stormwater runoff.
This construction project is slated to begin on Monday, July 24 and is expected to take ten weeks to complete. During this time, the parking lot will be unavailable for parking and inaccessible to pedestrians and bicyclists.
The Saturday morning Market on Chocolate will relocate to the park and the First United Methodist Church upper parking area during this time. Thank you for your patience as we work to complete this community improvement!