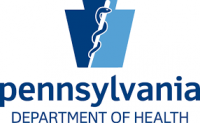 The PA Department of Health will hold a public potassium iodide pill (KI) distribution in Dauphin County for those who live or work within a 10-mile radius of Three Mile Island. The event will be held on Thursday, August 24 from 2:00 to 7:00 p.m. at the Middletown Borough Building located at 60 W. Emaus St., Middletown and the Hummelstown Fire Station located at 249-251 East Main St, Hummelstown.
Pills can be obtained at the PA Department of Health office located in Kline Plaza in Harrisburg during operating hours, or by calling 877-PA-Health.
Potassium iodide is provided for use in the event of a radiological emergency to protect the thyroid gland against harmful radioactive iodine.