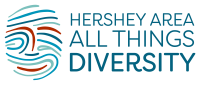 The Township of Derry is pleased to announce Navigating the Generations: Creating an Inclusive Community for All Ages, the second session in the Hershey All Things Diversity series. The community is invited to participate in the educational sessions organized by the Township, Penn State Health Milton S. Hershey Medical Center, The Hershey Company and Hershey Entertainment & Resorts.
Lynette Chappell-Williams, Chief Diversity Officer and Associate Dean for Diversity and Inclusion at Penn State Health and Penn State College of Medicine will be the presenter on Monday, November 20, 5:30 to 7:15 p.m.
The U.S. now has six living generations, and each has its own attributes, based on their collective experiences. Recognizing the needs and interests of each age group helps our community develop strategies to create a more inclusive environment for all, regardless of age. This session will provide an opportunity to learn more about the general characteristics of each of the age groups and to brainstorm inclusive strategies for the different generations.
Lynette Chappell-Williams, JD, is a lawyer, by training, but has focused on creating more diverse and inclusive workplaces for the past 18 years.
The session will be held on the main level of The Hershey Story located at 63 West Chocolate Avenue. A light supper and dessert will be provided to attendees. The sessions are free, but seating is limited and advance registration is required.