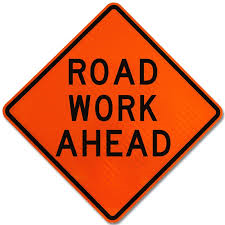 Derry Township is embarking on two road projects in the Township starting this fall and continuing into the spring of 2019.
The US 422 Streetscape Improvements project will include right turn lanes along US 422 at Ridge and Linden Roads, roadway paving, delineated on-street parking, and a grass island near Orchard Road, in addition to the installation of high-visibility decorative crosswalks at the intersections of Linden, Ridge, Valley, and Orchard Roads on Chocolate Avenue, and at the intersection of Cocoa Avenue and Caracas Avenue.
The project will also include enhanced pedestrian safety aspects including pedestrian activated lighted signage at the crosswalk at Valley Road near Duck Donuts, a new crosswalk with pedestrian refuge island at Para Avenue, and a new section of sidewalk to accommodate grade changes and eliminate the need for concrete steps near Mansion Road.
PPL will be completing necessary advance work on Chocolate Avenue between Ridge Road and Linden Road starting September 8, 2018 and progressing through fall. Although the construction schedule is subject to change, the contractor plans to begin work near Mansion Road and Para Avenue in September.
After the East Chocolate Avenue work is complete, the contractor will begin work at the western limit of the project on West Chocolate Avenue, near Orchard Road, and will work east. Work will occur in the core downtown area near Ridge Road and Linden Road in the spring of 2019. Decorative crosswalk installation is planned for late spring 2019. Work will generally be completed Monday through Friday during daytime hours.
The US 322 Improvements Project will result in new right turn lanes on Governor Road in both directions at the intersection with Hockersville Road and Fishburn Road. Curb and sidewalk improvements and stormwater work will begin in late September and will continue through the fall. The majority of paving work and signal upgrades will occur in the spring of 2019.  Work will generally be completed Monday through Friday during daytime hours.