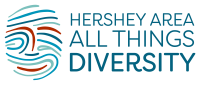 The Township of Derry is pleased to invite the community to the Hershey Area All Things Diversity Sessions for 2017-2018. The educational sessions are organized by the Township, Penn State Health Milton S. Hershey Medical Center, The Hershey Company and Hershey Entertainment & Resorts.
All of the sessions will be held on the main level of The Hershey Story located at 63 West Chocolate Avenue, Hershey. A light supper and dessert will be provided to attendees.The sessions are free but seating is limited and advance registration is required.
Hershey All Things Diversity Community Sessions
Creating a Safe and Inclusive Community By Preventing Bullying
September 18, 2017, 5:30-7:15 p.m., Hershey Story Museum
Presenter: Erica Weiler-Timmins, Director of Psychological Services at Milton Hershey School
Bullying can threaten the physical and emotional safety of youth and negatively impact their functioning. A safe and supportive climate can help prevent bullying. In this session, we will address the prevalence and impact of bullying and strategies to create a safer and more inclusive community for our youth.
Erica Weiler-Timmins Ph.D., ABPP is the Director of Psychological Services and Training at Milton Hershey School, with 20 years of experience serving at-risk youth. She is a Pennsylvania Licensed Psychologist, a Pennsylvania Certified School Psychologist and is Board Certified in School Psychology. Her areas of interest and expertise are childhood maltreatment, diversity, ethics, training, and supervision. Dr. Weiler-Timmins serves as the Vice President of the Board of Directors of Pennsylvania Family Support Alliance.
Please register here for September 18th event.
Navigating the Generations: Creating an Inclusive Community for All Ages
November 20, 2017, 5:30-7:15 p.m., Hershey Story Museum
Presenter: Lynette Chappell-Williams, Chief Diversity Officer and Associate Dean for Diversity and Inclusion at Penn State Health and Penn State College of Medicine
The U.S. now has six living generations, and each has its own attributes, based on their collective experiences. Recognizing the needs and interests of each age group helps our community develop strategies to create a more inclusive environment for all, regardless of age. This session will provide an opportunity to learn more about the general characteristics of each of the age groups and to brainstorm inclusive strategies for the different generations.
Lynette Chappell-Williams, JD, is the Chief Diversity Officer and Associate Dean for Diversity and Inclusion for Penn State Health and Penn State College of Medicine. She is a lawyer, by training, but has focused on creating more diverse and inclusive workplaces for the past 18 years.
Creating an Inclusive Environment for Lesbian, Gay, Bisexual and Transgender Community Members
January 15, 2018, 5:30-7:15 p.m., Hershey Story Museum
Presenter: Joan Rater, producer
According to GLAAD, an organization committed to "rewrite[ing] the script for LGBTG acceptance," we all have an opportunity to change the culture for the LGBT community by encouraging dialogue that leads to this change. Joan Rater will join us to share her experiences raising a transgender child with the hope that what she has learned will help to shape our dialogue for change in the Hershey community.
After joining Grey's Anatomy at the start of the second season with her writing partner and husband (Tony), Joan Rater (and Tony) rose through the ranks and co-ran the show alongside creator Shonda Rhimes for 10 seasons. For their work on Grey's, Joan and Tony earned a WGA award for New Series in Television in 2005. They also have been nominated for two Emmys in 2006 and 2007, both for "Outstanding Drama Series".  Among other shows, Joan has also written for Law & Order: Trial By Jury as well as Madam Secretary.
Know Thy Neighbor: Cultivating a Community of Respect
March 19, 2018, 5:30 – 7:15 pm, Hershey Story Museum
Presenter: Dr. Jeffery D. Long, Professor of Religion and Asian Studies at Elizabethtown College
Understanding our differences, finding a common ground, and valuing individual spirituality results in acceptance and a sense of community. Dr. Long will present major teachings and observances of diverse religious communities, as well as an overview of the religions that are practiced in central Pennsylvania. The discussion will focus on how we respond to religious differences in our local community in a way that makes everyone feel accepted and welcome.
Dr. Long received his doctoral degree from the University of Chicago and became a Professor of Religion and Asian Studies at Elizabethtown College in 2000. He is the author of A Vision for Hinduism, Jainism: An Introduction, and The Historical Dictionary of Hinduism. His department at Elizabethtown College has recently pioneered the nation's first major in Interfaith Leadership Studies. He will be speaking both from his expertise as a scholar of religion, his experiences in the local Hindu community, and extensive travel to India, Japan, and Europe.
Please register here for the March 19th event.
Opening the Dialogue: Sharing Perspectives of Diverse Populations
May 21, 2018, 5:30-7:15 p.m., Hershey Story Museum
Please register here for the May 21st event.
This panel discussion will provide an opportunity for Hershey community members, of different backgrounds, to share their experiences living or working in Hershey and what we can do, as a community, to be more inclusive than we already are.
Please contact Amy Bischof at abischof@HersheyStory.org, or 717-520-5591 for questions about accessibility, or to request accommodations based on a disability. Seven business days advance notice of need for accommodations is requested.