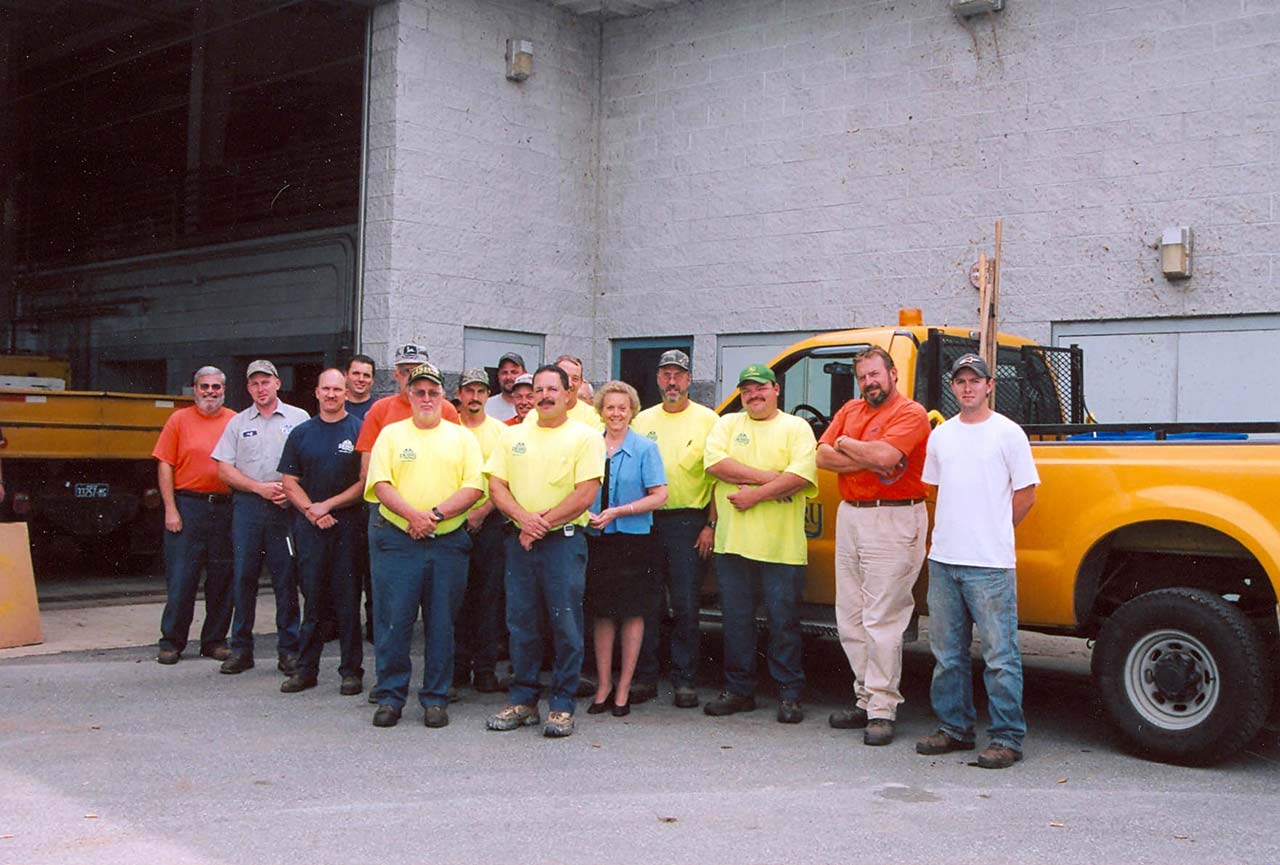 Job Opportunities in Derry Township
Here you will find a listing of current job openings with the Township of Derry. Each posting will contain a detailed description, list of requirements, and where you can apply:
Derry Township Employment Application
---
Township Manager
The Community
Derry Township is located in Dauphin County, Pennsylvania with a population of approximately 24,679 and a tourist population of well over 6 million. It is best known for the world-famous Hershey Company and Hersheypark amusement park. Our community is also known for its world-class medical care provided by Penn State Health Milton S. Hershey Medical Center and its Children's Hospital.  Hershey thrives today on what began as a vision of Milton S. Hershey to build a model town to meet the educational, recreational, and cultural needs of the factory workers. His values live on and are embraced by the residents, business owners, and elected officials of this great community. There is a pride that comes with saying, "I live in Derry Township."
Mission Statement
"The Township of Derry is committed to providing the utmost in public service to the residents, business owners, and guests of the Township. It is our goal as local government to be conscientious of the needs of our public, to foster a community that is safe, clean, service-oriented, and focused on family values, in a fiscally responsible and cost-effective manner."
Government
Derry Township is a Second-Class Township governed through a five-member Board of Supervisors elected at-large for six-year terms. The Board of Supervisors is the governing body responsible for maintaining a fiscally-sound, healthy, safe community for the residents of the Township through executing legislation, creating policies, levying taxes, authorizing expenditures, and overseeing the management of the Township.
The Township's municipal services include public safety, public works, parks and recreation, community development, administration, the recycling center, and library services. Fire protection services are provided by the Hershey Volunteer Fire Company and emergency medical services are provided by Life Lion EMS, part of Penn State Health.
Qualifications
The Township Manager oversees the daily operations of the Township and ensures that the policies and decisions of the Board are implemented.   The Township Manager directs and coordinates the activities of the Township's departments to include Administration, Finance, Information Communications, Community Development, Parks and Recreation, Public Works, Police, and Library.
Manages and supervises all departments and offices of theTownship to achieve goals within available resources; plans and organizes workloads and staff assignments; trains, motivates and evaluates assigned staff; reviews progress and directs changes as
Provides leadership and direction in the development of short and long-range plans; gathers, interprets, and prepares data for studies, reports and recommendations; coordinates department activities with other departments and agencies as
Provides professional advice to the Board of Supervisors and department directors, makes presentations to councils, boards, commissions, civic groups and the general public.
Communicates official plans, policies and procedures to staff and the general public.
Assures that assigned areas of responsibility are performed within budget; performs cost control activities; monitors revenues and expenditures in assigned area to assure sound fiscal control; prepares annual budget requests; assures effective and efficient use of budgeted funds, personnel, materials, facilities, and
Determines work procedures and expedites workflow; studies and standardizes procedures to improve efficiency and effectiveness of
Negotiates union contracts with the Derry Township Police Association, and
Appoints and removes all department directors, officers, and employees of the Township, except members of the Board of Supervisors.
Prepares and submits an annual Township budget. Administers the adopted budget of the Township.
Advises the Board of Supervisors of financial conditions and current and future Township
Attends all meetings of the Board of Supervisors and all meetings at which attendance is required by the Board of
Serves as the Manager of the Township of Derry Industrial Commercial Development Authority, and the Township of Derry General Authority, and/or any other appointed position in the
Recommends programs and services by studying the changing needs of the Township; identifying and anticipating community service trends; evaluating and offering options to the board of managers.
Develops, monitors, and enforces policies and procedures that reflect the Board's decisions.
Complies with federal, state, and local laws and regulations by studying existing and new legislation; anticipating future legislation; enforcing adherence to requirements; advising management on needed actions.
Promotes Township services by coordinating and cooperating with federal, state, and other local units of government.
Keeps the Board informed by collecting, analyzing, and summarizing information and trends; remaining accessible; answering questions and requests.
Maintains rapport with the community by meeting with citizens and advisory groups and reaching out to resolve concerns and settle disputes.
Knowledge, Skills and Abilities
Knowledge of modern policies and practices of public administration; working knowledge of municipal finance, human resources, public works, public safety, and community
Knowledge of fiscal policies and procedures applicable to municipal finance administration.
Skill in preparing and administering municipal budgets.
Skill in planning, directing and administering municipal programs.
Ability to prepare and analyze comprehensive reports; ability to carry out assigned projects to their completion.
Salary
The Township of Derry is offering a competitive salary commensurate with experience and a
comprehensive benefits package. Relocation assistance will be available for the successful out of area candidate.
Contact Information
Interested applicants should forward a cover letter and resume to:  applications@derrytownship.org
Reference: TMDT
600 Clearwater Road
Hershey, Pennsylvania 17033
(717) 533-2057
**Deadline to receive resumes is September 06, 2018**
---
Seasonal Laborer
The Township of Derry Department of Public Works has immediate openings for Seasonal Laborers.
Qualifications
Work will consist of grounds and parks maintenance, leaf collection, and winter snow removal.  Starting wage is $14.00 per hour.  Applicants must be at least 18 years of age and have a current valid PA Driver's License.
Contact Information
Applications are available at derrytownship.org or the Township of Derry Public Works Facility, 650 Clearwater Road, Hershey, PA.  For more information, call 717-533-2057, option 4.
---
Part-Time Child Care
The Township of Derry Department of Parks and Recreation has immediate openings for Part-Time Child Care Providers for its Before and After School Program.
Qualifications
Interested candidates need to be at least 18 years of age, have a high school diploma/GED and 2,500 hours of documented time with children.  The hours are 6:30 a.m. to 8:45 a.m. to 3:00 p.m. to 6:00 p.m.  Hours are also available for In-Service Days of the Derry Township School District.
Contact Information
Contact Paula Fastrich, Child Care Manager, at paulafastrich@derrytownship.org or (717) 533-7138 for more information.
---
Seasonal Lifeguard
The Township of Derry Department of Parks and Recreation is accepting applications for Seasonal Fall and Winter Lifeguards.
Qualifications
Interested candidates need to be at least 16 years of age and have a current American Red Cross/CPR/AED/First Aid Certification, and 1-2 years lifeguarding experience with evening availability.  Starting wage is $10.53 per hour.
Contact Information
Applications are available at the Hershey Recreation Center, 605 Cocoa Avenue, Hershey, PA or www.derrytownship.org.
---